Apologies, my blogging this Ashes series has been absolutely non-existent. Of course, you didn't need me to tell you how well England played, and having stayed up every night for a couple of months I've been suffering from a fair amount of "jet-lag". Anyway, nets start at the end of January as a new season beckons. It seems I've spent all winter looking forward to it, when I've not been up at all hours watching cricket.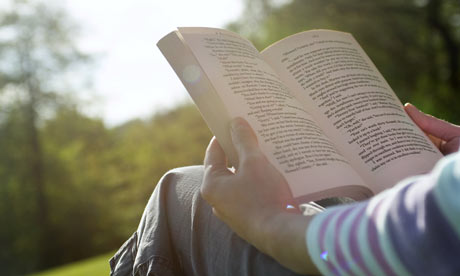 Over the winter I've done a fair amount of reading, and have now read all three of C.V. Grimmett's books
- Taking Wickets
,
Tricking the Batsman
and
Grimmett on Cricket
- as well as books by two more of yesteryear's great leg-spinners -
I'll Spin You a Tale
by Eric Hollies and
10 for 66 and All That
by Arthur Mailey. The latter two have rather less to say about the technique of leg-spin but are both entertaining and interesting reads. Mailey's description of the day he bowled Victor Trumper with a Wrong 'Un has a fun counterpoint in Hollies' description of his dismissal of Sir Donald Bradman, again with a Wrong 'Un. Mailey has rather more sympathy for his victim, which probably says as much about the batsmen as it does the bowlers!
I've also read the odd snippets from a batch of recent Wisden Almanacs that I picked up cheap, and am also slowly making my way through
Peter Pan's First XI
by Kevin Telfer and
Slipless in Settle
by Harry Pearson. The latter is well-written and thoroughly entertaining. Here as a demonstration is his observation of one northern Club bowler:
"By all accounts The Wangler had once been a fast bowler of primal menace. But by the time I first encountered him the only frightening thing about him was his appeal, a blood-curdling yell delivered from a bow-legged squat that gave the impression of a man with piles sitting down on the wrong end of an invisible shooting stick"
Of course, there has also been the odd dip into
Bob Woolmer's Art and Science of Cricket
and
Tom Smith's New Cricket Umpiring and Scoring
, whenever the situation has arisen.
As for bowling practise, unfortunately I've been rather hampered. Since the nets were taken down at the end of last season I haven't bowled a single ball, although I have been practising my wrist and hand actions for both leg-break and flipper. I seem able now to get a reasonable amount of spin from my flipper, but of course it's only once the nets go back up that I'll be able to start the process of coordinating the whole action to end up with a reasonably accurate and useful end product. I've also practised the orthodox off-spin action as I'm wondering whether to develop this for last-resort use against left-handers.
Turning to my batting, again I haven't actually faced any balls but I've been working on my stance, footwork, backlift and strokeplay. I put on gloves and pads and picked up a bat and in the largest room in the house just had enough room to go through all my strokes with a camera rolling. I've found and rectified some pretty fundamental flaws, and watching the video back (the first time I've ever actually seen my own batting) was pretty eye-opening. Firstly my eyes weren't level, and secondly I wasn't bringing the bat down straight enough. In fact it wasn't coming down straight at all, and I was effectively playing across the line with a crooked bat even on my forward defensive. I found if I gave my backlift a more exuberant flourish I could bring the bat back down absolutely razor-straight, so hopefully this proves to be a key insight in moving my game forward. I've practised all my strokes and footwork, and I'm pretty happy with the look of it all now. I'm particularly looking forward to trying out a Trumper-style dance down the wicket to any unsuspecting off-spinners...
My all-round fitness is something I really hope to work on over the coming months. I have a rolling gym membership now and before the season starts in April I hope to pop in at least once a week if not twice to improve my basic aerobic fitness levels. I may also throw in a bit of strength and conditioning work, but I'm less fussed about that. At the moment I'm a little worried about my left shoulder, which seems to have injured itself somehow (I certainly haven't done anything obvious that would have caused it) and my whole neck and shoulder area seems rather prone to an unusual amount of aches and pains. I imagine much of this is the leftovers from my car accident last March, but maybe I'm just getting old... (I'm 29 in April)
My targets for the year are pretty straightforward. I really want to start making a useful contribution, and going on my formula of 160 being more often than not a par score in our league, that equates to an average above 16.00 with the bat, below that with the ball, at a strike-rate of at least 50 when batting and below 30 when bowling. That's a tough ask, and I feel the bowling side is the harder part. Overall though, rather than these figures I've decided to set my sights on just three targets:
Over 100 runs with the bat
At least 10 wickets with the ball
At least 5 wickets in the field (i.e. catches/run outs)
I think those are reasonable targets for my limited ability and experience, and they won't be easy to attain. My bowling will probably take the most work (and is the only one I can meaningfully work on alone) so that means it will remain the major focus of my attention. I wonder what I'm going to be like in that first net, but I'm sure most of it will come back fairly quickly. By the end of the season I'd hope to be landing my leg-spinner consistently with reasonable drift and turn, and have top-spinner, zooter and flipper as reliable variations. I'm also going to start developing a Wrong 'Un but that's very much a long-term project. As important as all this technique work undoubtedly is, I also want to develop my understanding of field placings.
Watch this space...