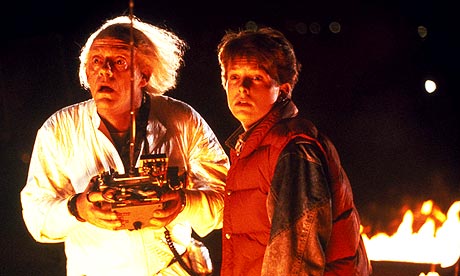 I love the way every now and then you come across a story of a man with a tremendous passion. Look at Barnes Wallis and his half-bonkers, utterly brilliant Bouncing Bomb, and those of you like me who love their motor racing will be aware of
the story of Connew F1 team
where a bunch of three guys literally built a Formula 1 car in their garage at home and ended up with it lining up on the grid in a World Championship F1 race.
Such a tale came to my attention today. It starts with an Englishman called Mr R.H. Lewis, who in the early 1970s had an unconventional idea about how to make the lightest, most comfortable batting pads.
He invested great time and effort in trying to produce his pads, to the point where he had to specially build a new and unique type of pressing machine to facilitate the manufacturing process. He sourced an unusual type of ultralight foam from a specialist company and produced a few samples for evaluation. The cricketers who tried them absolutely loved them, but the kit manufacturers didn't want to know. Why go to the expense of kitting yourself out with brand new machines when you can make bigger margins flogging the old tried-and-tested designs you've been making for decades?
And here the story nearly ended.
Now when one thinks of cricket apparel, I doubt one thinks of an industrial trade fair in Germany, but it was here - some ten years later - that Mr Dilip Jajodia, of Morrant Sports, somewhat serendipitously enters our story. The German company that had originally supplied Mr Lewis with his special ultralight foam had one of the pads, painted red and with a very unusual, distinctive shape, on display for no other reason than to add some interest to what one imagines was an otherwise pretty sober display of samples. Spotting this Mr Jajodia's curiosity was aroused and he made enquiries whereupon he was informed that they had not had any contact with Mr Lewis for many years, but gave him their best guess as to his whereabouts.
Luckily, Mr Jajodia was able to track down Mr Lewis and his dream of producing the ultimate batting pads was reignited. The same aforementioned German foam company were still the only source for the appropriate type of foam and, despite the relatively small order relative to those they were used to, as a special favour they agreed to supply the foam because of their previous association with Mr Lewis.
Finally the pads were in full-time production, although due to the unusual and time-consuming manufacturing process demand exceeded supply and has done so ever since. Sometime later Mr Jajodia received a letter explaining that Mr Lewis had passed away and had left the rights to the pads and the pressing machine to Mr Jajodia as "Dilip had ensured his dream came to fruition."
Slowly the pads' cult status spread, with Sunil Gavaskar being the first big name to wear the pads and extol their virtues to his fellow pros, who after trying them also swore by them. He became associated with a talented schoolboy cricketer and gave him one of his old sets of these pads - the schoolboy's name was Sachin Ramesh Tendulkar, and since then the "Little Master" has used nothing else, even if he has had to hide the Morrant logos with that of his paymaster-du-jour.
Imagine the pride Mr Lewis would feel today in the knowledge that the most famous cricketer on the planet, who in these times of massive endorsement fees could surely name his price with any manufacturer on Earth, instead chooses to use the fruits of one obscure man's dream to create the perfect cricket pads -
Morrant's International Ultralites
.
I think I know what I'll be getting when my current pads wear out - they'd be worth it for the back-story alone, but they're a
third
of the weight of my top-of-the-range Slazengers...